Linda Marrical, ABT
Asian Body Therapist, Owner/ Director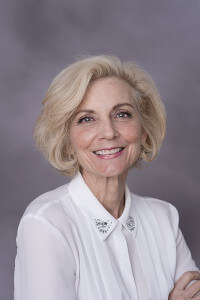 Linda Marrical, is a certified Acupressure and Shiatsu Therapy Practitioner. Linda received her Shiatsu Certification from the Meridian Shiatsu Institute /and became a registered Jin Shin Do Acupressure practitioner May, 2000. She studied Tibetan massage and basic principles of Tibetan medicine under Dr. Phuntsog Wangmo, an internationally renowned Tibetan physician trained at the Tibetan Medical College in Lhasa, Tibet in June 2004. Linda is a NCBTMB approved continuing education provider for massage pactitioners. She also studied Martial Arts, Chi Kung and meditation for 8 years from March 1994 to 2002 under World Champion martial artist, Taoist/Buddhist Master Phuoc Gia Phan. July 2018 Linda completed Level 1 (105 hours) training in IFS, Internal Family Systems a psychotherapy model open to body workers that brings concepts and methods from the structural, strategic, narrative, and Bowenian schools of family therapy to the world of subpersonalities. She is working to become a certified IFS Practitioner working with the effects of trauma on the body.
She is the founder/Owner of the Healing Touch Center, LLC, October 2005 to present. She was a Director/Owner and Instructor of Shiatsu and Acupressure at the Meridian Institute and Wellness Center where she Co-founded and taught WellSea Chi Kung Body Therapy. Linda also developed the Women's Holistic Health & Fitness program and worked as a health and fitness trainer for 20 years. Linda's most current development is the Acupressure/Shiatsu Facelift which uses the principles of Chinese Medicine to relieve chronic stress and tension from the neck, neck and upper shoulder muscles. This provides a more youthful appearance by promoting beauty from the inside – out and is an alternative to more invasive procedures.
Along with The Healing Touch Center Linda currently has her private practice and teaches continuing education for massage therapists and estheticians and teaches Tai Chi Kung classes. She has applied Asian body work to relieve the pain of terminally ill patients through the Wissahickon Hospice program of the University of Pennsylvania Health System. She has addressed the pain and distress experienced by the elderly working at various Senior Centers in the Philadelphia area.
Linda is dedicated to providing a safe and supportive place for people to receive the tools the need to heal the body, heart and mind.