Linda Marrical, ABT
Asian Body Therapist, Owner/ Director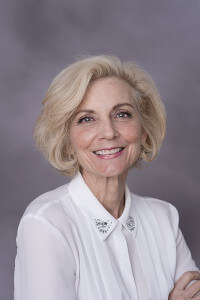 Linda Marrical is a certified Shiatsu Practitioner and a Registered Acupressure practitioner. She has also studied several mind/body processing techniques and integrates breath and movement techniques to deal with trauma and stress triggers including PTSS/PTSD (Post Traumatic Stress Syndrome). She studied Tibetan massage and basic principles of Tibetan medicine under Dr. Phuntsog Wangmo, an internationally renowned Tibetan physician trained at the Tibetan Medical College in Lhasa, Tibet.
Linda was a Director and Instructor of Shiatsu Massage and Acupressure at the Meridian Institute and Wellness Center and Co-founder and Instructor of WellSea Chi Kung Body Therapy. Linda also worked as a health and fitness trainer for 20 years and developed the Women's Holistic Health & Fitness program.
She also studied Martial Arts, Chi Kung and meditation for 8 years under World Champion martial artist and Taoist/Buddhist Master Phuoc Gia Phan. She is the Founder of The Healing Touch Center and ART, Assisted Release Therapy™.
Linda has applied Asian body work to relieve the pain of terminally ill patients at the Wissahickon Hospice program through the University of Pennsylvania Health System. She addresses the pain and distress experienced by the elderly working at various Senior Centers, as well as teaching and private practice.
She is student of Eastern philosophies and in June of 2004 she spent 25 days in Nepal and Tibet on pilgrimage to Oracle Lake in Tibet and is enjoying integrating her incredible experiences to her life and work.
Linda resides in Havertown, Pennsylvania with her husband and French Bulldog Yoda. She devotes her time to her family, teaching, a private shiatsu/acupressure practice, writing, meditation and spiritual practice.